Afionas Corfu Greece webcamera
Afionas webcamera in Corfu Greece with great panoramic views from Afionas by ANEMOS RESTAURANT CAFE overlooking Arillas bay and the DIAPONTIA islands
Lat:39.7215184
Long:19.6591479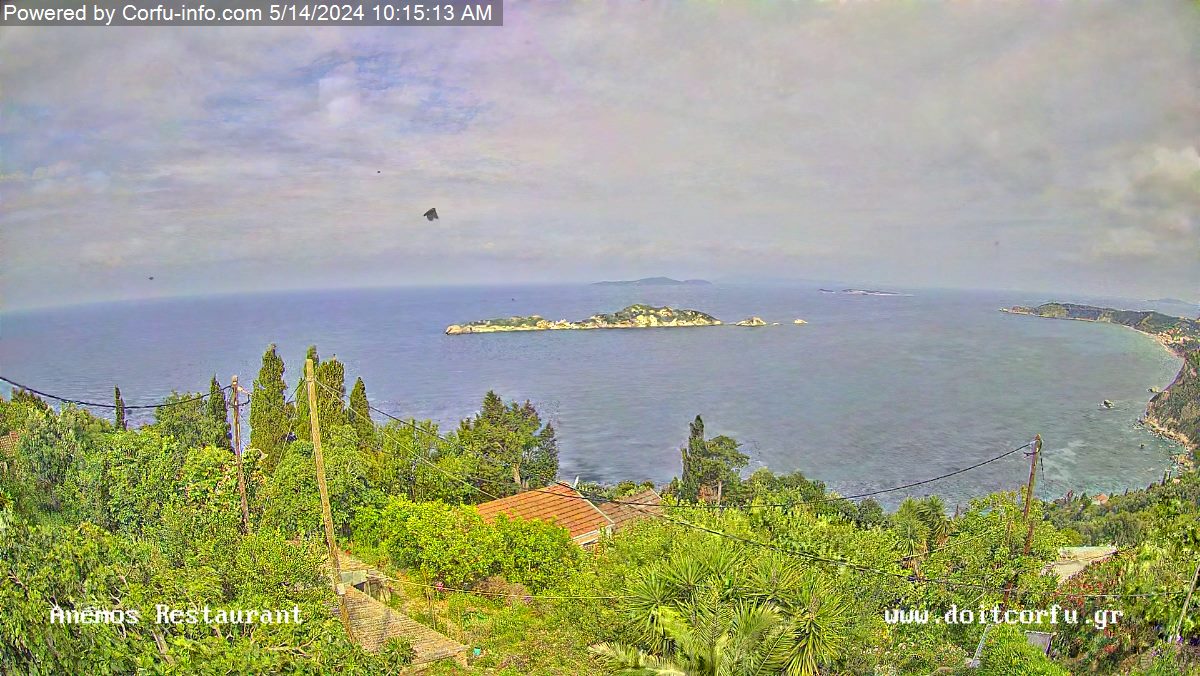 Afionas, Corfu Greece webcam
REAL TIME TIMELAPSE WEBCAM at Anemos Cafe Restaurant in Afionas Village. Panoramic views of the most western piece of the Greek borders to Italy viewing the Diapontian islands: Mathraki, Othonoi and Erikousa, as well as the closest Islands of Gravia and Diaplo. On the right you can see the north part of Arillas beach until the end of the cape Kefali between Agios Stefanos NW and Arillas.
This Webcam is Supported by Anemos Restaurant and corfu-info.com.
Anemos Restaurant opening times
.
T: +30 2663 052168
E: anemosafionas@hotmail.com
Afionas, Corfu, Greece, 49081
Many thanks to Corfu Wireless and DoIT Corfu for their contribution and ideal technical support!
Afionas village is famous for being one of the oldest villages in Corfu. This small setlement is build on an elevated plateau hidden from the sea as during the last century it was impossible to live near the coast of this island due to pirates. The local ancestors who lived here were protected from sea invasions and could live a tranquil life as every home was build from native materials and was not visible by the sea. Therefore it remains still today as one of the most authentic small villages from Corfu.
The Porto Timoni double bay is one of the most popular places to see in Corfu.
It was a beach that used to be unknown to the mainstream tourist but nowadays it  became a must due to the rapid increase of the use of social media.
Latest all day video
Watch yesterdays timelapse video
Afionas Webcam