Kassiopi Corfu live webcamera
Kassiopi Corfu live webcamera in the Harbour of this special place of our island looking at the traditional port and main street activity.
Lat:39.743423
Long:19.648235
Kassiopi Corfu live webcamera is situated in Harbour bar near the local port of the resort.
The area is a place with many options of entertainment like bars and very good quality Tavernas and restaurants as well as small family owned hotels and many villas with pools.
It is another good spot to explore the north east part of Corfu's  east coast which is considered the "Corfu Riviera" as it is full of small bays and small places where you can anchor or moor your boat and go for lunch or just enjoy the quiet ionian sea and pebly beaches.
Some very serious boat rentals can be found in Kasiopi where you can find your favourite speedboat or even get a taxi service to the best restaurants of the area.
Kassiopi Holidays
from £ 244 pp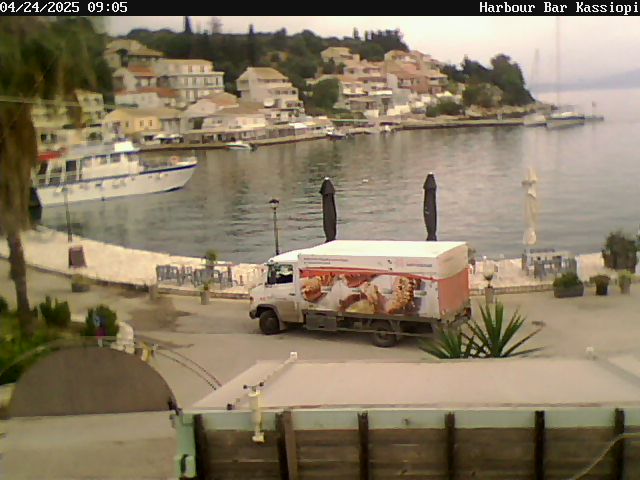 Latest all day video
Watch yesterdays timelapse video
Melina Bay Boutique Hotel
250m from beach
Kassiopi Webcam