Nissaki beach Corfu live webcam  in east Corfu Greece
Nissaki beach Corfu live webcam in north east Corfu offering spectacular views of beach activity from Mitsos authentic family Taverna.
Lat:39.7240343
Long:19.897058
About Nissaki beach
Nisaki is one of the most picturesque small villages on the north-east coast of Corfu
Situated about 22 km from Corfu Town.
The area was named Nissaki from a very small rocky island that existed long ago that over time it was somehow united with the main island.
This island has become the popular seaside MITSOS family taverna that operates from 1955 until today.
Nisaki is well organized by traditional taverns, mini markets, bars, tourist shops and offices.
The beach beach is made up of white pebbles shelving gently into clear waters. Water sports and yacht rentals are available on the beach.
The water is so clean that allows you to observe the local underwater life and the beautiful marine landscape. Next to the beach is a small quaint port where the village fishermen moor.
Accommodation in the area is offered by a good number of elegant villas and well-kept apartments.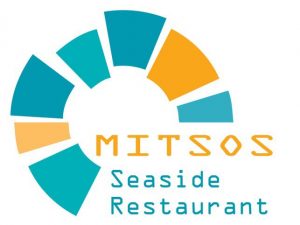 The 220-kilometre-long Corfu Trail, which winds around the island, passes through the valley behind Nissaki  you'll get a stunning sea view if you walk along the steep coastal path towards the rocky coves of Katavolos until the mount Pantokrator.
The landscape with the scattered settlements and the rich vegetation on the mountain's hills is an enchanting walking and hiking experience in Corfu.
Did you know… that you can book Holiday houses & apartments in Nisaki with TUI Villas in Nisaki?
Weather in Nisaki beach NOW
Feels like: 8°C
Wind: 0km/h ENE
Humidity: 92%
Pressure: 1017.95mbar
UV index: 0
waiting for webcam update
Nissaki live webcam