Our New Webcam in Afionas Anemos restaurant.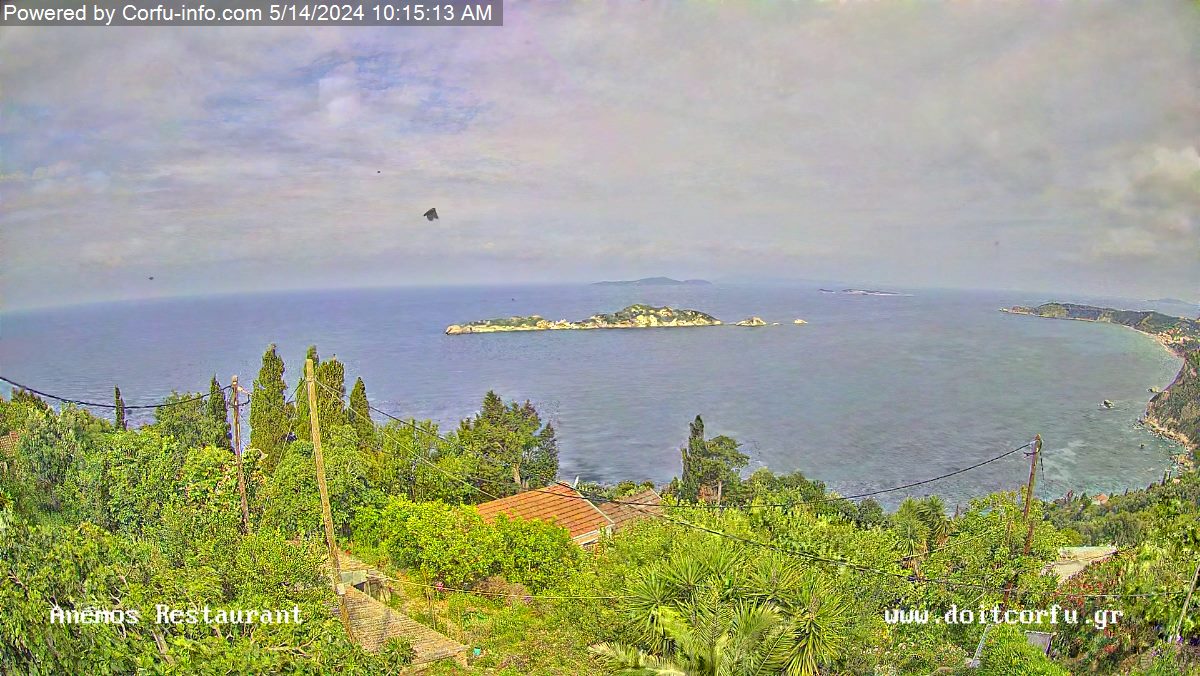 REAL TIME TIMELAPSE WEBCAM at Anemos Cafe Restaurant in Afionas Village. Panoramic views of the most western piece of the Greek borders to Italy viewing the Diapontian islands: Matraki, Othonoi and Erikousa, as well as the closest Islands of Gravia and Diaplo. On the right you can see the north part of Arillas beach until the end of the cape Kefali between Agios Stefanos NW and Arillas.

Afionas is one of the most beautiful villages of Corfu, with colourful houses, old mansions and many picturesque small stone-covered streets. It is located in Northern Corfu, at an altitude, with a panoramic view of the beach of Arillas and the beach of Agios Georgios Pagon. Inside the village is the church of Agios Ioannis, with its imposing towering bell tower, built in 1636. Her you can enjoy walks in the picturesque alleys of the village and a magical view of the Adriatic Sea, the endless blue and the Diapontian islands to the most beautiful sunset of Corfu.